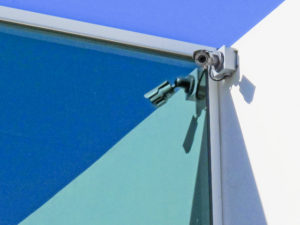 Watch your Home or Business' surveillance footage from anywhere.
Security is a top priority for any home or business. With video surveillance, you can install high-quality cameras inside and/or outside your home.  View your home anytime and anywhere using a computer, tablet, or cell phone. Whether you own a business with frequent foot traffic or you leave your home unattended for long trips, our team can create the system that works perfectly for your needs.
Technology and Enhancements
Video cameras current technology perform well in even the most demanding applications. Their increased sensitivity, higher resolution and improved picture quality provide a greater sense of control and protection.
Security enhancements to today's CCTV & video technology allow detection of fraud and theft, monitor production, productivity and safety. Link your offices, buildings, and offsite locations over your network, to be viewed remotely at your desktop.
Networks
Network and Digital Video Recorders (NVRs and DVRs) have revolutionized the surveillance industry. They display live or recorded video simultaneously, host multiple remote users, and archive all while still recording video, audio and text streams. This technology gives you the power to completely control your video environment.
Networking your video keeps you connected to your information. When you are able to manage multiple locations from your desktop or tablet, the savings in time and productivity make our solutions an economical option to your video management problems.
Quality
We believe the quality of our installation and service is every bit as important as the quality of our equipment. Our technicians are highly motivated and take great pride in their work. AVSD is committed to building long term relationships with our clients based on trust and respect. We have built a strong, healthy foundation on this philosophy and plan to continue building on it into the future.
From simple applications, super low light conditions, or pan/tilt/zoom domes, we have the camera to fit your needs.