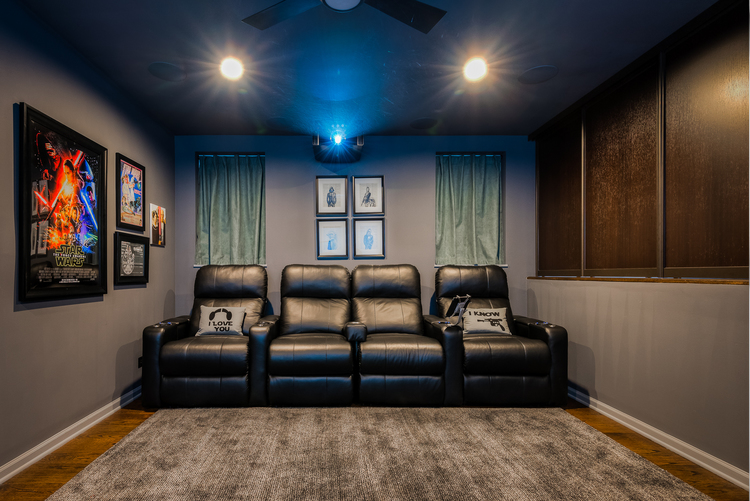 Each home has it's own set of acoustical advantages and challenges. You can't hear how that speaker system is going to sound in your home by viewing it online; and you can't visualize how the TV is going to look on your wall when it's on a shelf next to 30 other TVs.
From custom Home Theaters to Outdoor Living we put the world of high definition TV, brilliant sound and integrated electronic systems at your fingertips.
We'll design the solution that's right for you.
We don't display products on shelves because our showroom doesn't have shelves. Everything is professionally installed, so what you see, is what you'll get, in your home.
Home Theater:  Speakers are the foundation of your system, and investing in the right speakers can breathe life into your music and complement your entertainment pleasure. This is where size and sound matter.

Living Room:
  Ninety percent of families value the living room as the highest priority room in their house. Everyday living, entertaining and celebrating is when both sight and sound play an important role. We explain how you can maximize your investment and get the best sound even when there are challenges like cathedral ceilings, hardwood flooring, or an open floor plan.
Kitchen:
  You can watch your favorite cooking show while making that delicious dinner, or listen to your favorite music to set the mood. And when not turned on,
the mirrored TV we have on display
allows you to make a last minute 'check' before your guests arrive. 'Dining In' can become a favorite pastime.
---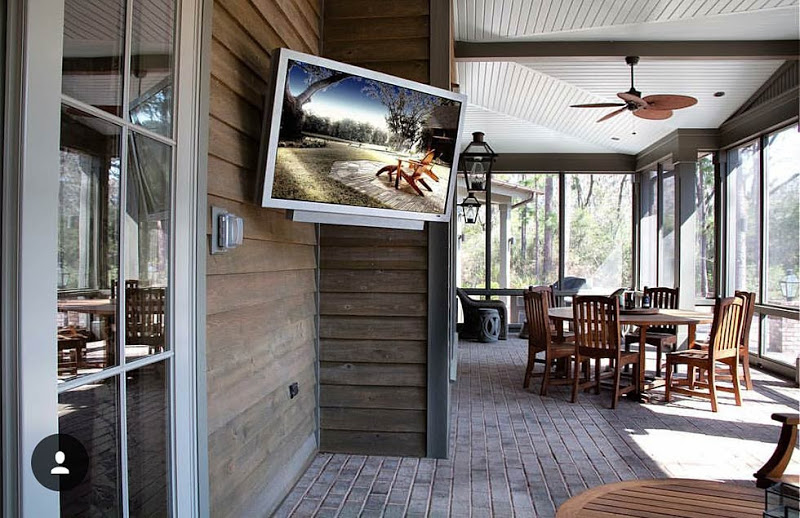 Outdoor Living:
  San Diego has the most sought after, year-round weather in the country. It truly is outdoor living at its best. We'll show you how easy it is to create your own backyard paradise from rock speakers to outdoor televisions.
---
Surveillance:  Keep safety at the forefront whether its for your business or your family. Why buy our quality cameras vs. the ones you see at Costco?  Easy. Next time you are at Costco, look up. The cameras you see … those are not the ones they sell. Come see firsthand why using the right monitor and camera's are critical for a safe and accurate surveillance system.

---
Commercial TVs:  Built with higher quality parts and components commercial TVs have significant advantages over consumer TVs. Designed specifically for extended 24/7 use, they come with up to a 3 year warranty vs. 90 days for a residential TV used in a commercial application.  The additional cost is small, but the savings can be huge.

Digital Signage:
 It's the perfect solution for small or medium-sized businesses that need an eye-catching and effective way to communicate with their target audience. The software comes with templates to get you up and running with little to no experience.
Commercial Speakers: 
Pendant speakers are ideal for open-ceiling installations including retail, restaurants and fitness centers.  The full-frequency dispersion technology allows maximum clarity and edge to edge coverage addressing the unique challenges of open-ceiling speaker installations.