David Troisi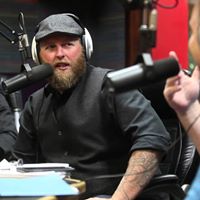 The Birth of AVSD
Audio Video San Diego, was formed in 2010 when I recognized the need to provide ongoing support to my customers, particularly the ones who purchased equipment from the large retail companies that went out of business during the 2008 economic downturn. To this day, I still support those customers including the ones who live in Las Vegas and elsewhere around the country.
My 30+ years of experience in sales, operations and management in the corporate enviornment has afforded me valuable insight. I believe this combination of experience is what has made AVSD successful. All the knowledge and skills I learned while working for my past employers has taught me how to properly grow AVSD and what pitfalls to avoid.
By focusing on high quality client service and my ability to connect with others, I have made many great friends of my customers along the way. Our customers have demonstrated their loyalty in the amount of repeat business and referrals we receive. I am both grateful and proud to have that achievement.
My Personal Mission
I am committed to selling products of exceptional performance and value to our clients. My goal is to continually meet – and then exceed our client's expectations in sales, service and support.
David Troisi, President
AVSD Inc. | Audio Video San Diego