David Troisi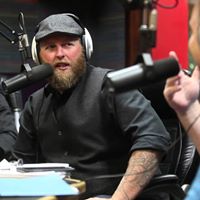 In 1994 I started my career in the electronics industry with Sony. Due to my natural abilities to sell and ability to lead others, I joined Circuit City in 1996, utilizing my core strength as a salesman. My Store Manager recognized my desire to  learn and taught me the fundamentals of the store operations. My rapid success in this area made me a candidate for their management program for a Store Manager position.
In 2001, my Regional Manager left Circuit City and asked me to come work for him at Tweeter Electronics. Because I was given the opportunity to grow, I became the first person in the Western Region to self cross-train in all departments and was promoted to Assistant Manager. In 2004 I earned the distinction of becoming the company's first Store Loss Prevention and Operations Manager. By 2006 when Tweeter was opening their 'concept store' in Las Vegas, I was approached for the position of Store Manager and relocated.  After Tweeter downsized in 2007 they retained me as their Western Regional Business-to-Business Manager.
The Birth of AVSD
Audio Video San Diego, was formed in 2010 when I recognized the need to provide ongoing support my customers. Particularly the ones who purchased equipment from the large retail companies that went out of business during the 2008 economic downturn. To this day, I still support those customers including the ones who live in Las Vegas.
My 20+ years of experience in sales, operations and management has afforded me valuable insight. I believe this combination of experience is what has made AVSD successful. All the knowledge and skills I learned while working for my past employers has taught me how to properly grow AVSD and what pitfalls to avoid.
By focusing on high quality client service and my ability to connect with others, I have made many great friends of my customers along the way. Our customers have demonstrated their loyalty in the amount of repeat business and referrals we receive. I am both grateful and proud to have that achievement.
My Personal Mission
I am committed to selling products of exceptional performance and value to our clients. My goal is to continually meet – and then exceed our client's expectations in sales, service and support.
David Troisi, President
AVSD Inc. | Audio Video San Diego