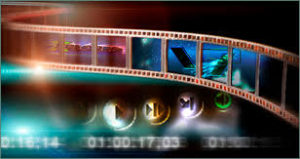 Our high level of personalized service coupled with our in depth product knowledge – is what sets us apart.
Sight and Sound refers to the visual world which includes your TV and your auditory senses which enhance every visual experience.
Professional Video installation is much more than just hanging a TV on the wall.  Our clients require personalized customer service. They understand that no two clients are the same, and want someone who will spend time with them to create a unique system that fits their specific needs.
Today's Audio and Video components are better than you ever imagined. Whether you're looking for a basic or high-performance TV, the biggest factor in your decision will probably be screen size. Consider how many people in your family typically watch at once and where you're going to put your new set. Then pick the largest screen size that will fit comfortably into that space – and your budget.
Distributed Video
In addition to listening to music throughout the house, Video can be sent throughout your house. You could watch a DVD, DVR or TiVo, or any video source in every room in your house. You are able to pause the movie and pick it up in another room, giving you unimaginable flexibility.  This also allows you to put all of your cable/satellite boxes in a closet or in the basement and keep your house free of clutter.
Which TV is right for you?  
Each customer is different and every house is different. So this means you have a particular set of needs that must be met.  Some of my favorite brands on the market right now are Samsung, LG and Sony.  Over the past few years they have dramatically stepped up their quality while maintaining a competitive price.
Here are the most important things to consider before you buy a television.  Plan to buy a Soundbar. TV speakers are limited nowadays because the screens are thinner and the TV manufacturers expect you to have a sound system.
Don't buy a TV with less than 1080p resolution (i.e. avoid 720p sets)
Don't buy a TV with less than a 120 Hz refresh rate
Consider a 4K Ultra HD TV if you want your TV to be acceptable five years from now
OLED TVs look much better than a typical LED LCD, but they are considerably more expensive
For state-of-the-art models, look for an HDR-compatible set, which offers more realistic colors
Look for at least 4 HDMI ports; 4K shoppers should ask about HDCP compatibility
Screen Resolution: 4K or HD? 
Resolution describes the sharpness of the TV picture, usually in terms of horizontal lines of pixels. A bargain HD set may support only 720p, which means the set displays 720 lines scanned progressively (or in a single pass). Most HDTVs today — and the only ones you should consider — support the 1080p HD format, also called Full HD, which has 1,080 lines of resolution.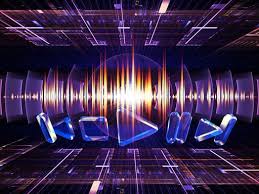 You can't build a relationship with a call center.
And you can't hear how those new speakers are going to sound in your home by viewing them online.
Distributed Audio
Distributed audio allows you and your family to listen to music throughout your house without having equipment in every room. We are essentially filling your house with sound. You can choose from radio, CD, Pandora, Spotify, even audio from your television. 
Whole House Audio
What a grand pleasure—listening to the radio, a CD, Pandora , XM or Sirius Radio, in any room of your home.  Easily accomplished with a simple wall-mounted volume control to a wall-mounted touch panel and nearly invisible in-wall or in-ceiling speakers.  AVSD installs Whole House Audio not only in new construction but in virtually any existing home.
Simply stated, whole house audio refers to a centralized sound system piped throughout your home. The only components in each room are speakers and either handheld remotes or wall mounted control panels.  The components can either be hidden away in a closet or cabinet, or if you prefer, exposed in a bookcase or custom rack.  And your system may be coordinated with your TV sound components.
Our integrated music systems are as easy to use as switching on a wall-mounted light switch and equally as inconspicuous.  And you may add on to your system at any time to meet your family's needs and desires.
Each customer is different and every house is different. So this means you have a particular set of needs that must be met.  Let me help you discover what those needs are and show you the best way to invest in a new system. Over the past few years the major manufacturers have dramatically stepped up their quality while maintaining a competitive price.